Pin header is unsolder because it is easy crooked on ship.
We make it on your request. Please leave message when order.
The HMC5883L sensor module is a 3-axis digital magnetometer IC designed for low-field magnetic sensing. The sensor has a full-scale range of +8 to -8 Gauss and a resolution of up to 5 milli-Gauss. Communication with the HMC5883L is simple and all done through an I2C interface. That means you will need to connect power, ground and only two cables to Arduino uno board (SDA,SCL).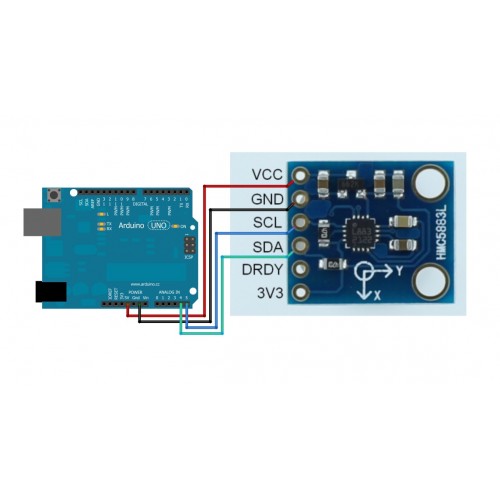 Feature:
Power: 3v ~ 5v
Core chip set: HMC5883L
Communication: I2C (SDA to A4, SCL to A5, DRDY to NC)
Scale range:

±

1.3 to 8 Gauss
Inverse polarity: NO
HMC5883L Digital Magnetic Compass Module Arduino RasPberry
Product Code: HMC5883L
Availability: In Stock